Tom Smisek Consultants…Advertising/Marketing
An Orange County, California based firm, Tom Smisek Advertising Consultants (TSC) specializes in the development of marketing strategies, creation, production, coordination and implementation of advertising, marketing, PR and sales promotion campaigns. We offer comprehensive design, photography, copywriting and art production for print and digital ads, catalogs, brochures and collateral campaigns.
Tom Smisek, has developed an alternative to high priced marketing services. His award winning creativity and unique promotional tactics have generated millions of dollars for clients in a variety of industries from fledgling entrepreneurs to large corporations.
Whether your company is doing advertising in-house, is working with a graphics designer or has an ad agency, your business will benefit by engaging the consultant services of Tom Smisek CPC. You will receive straightforward, objective unbiased thinking from an experienced marketing professional. You will be presented with creative option and cost effective alternatives. Tom Smisek personally works directly with each client giving them the attention that is required in today's competitive market.  email: tomsmisek@smisek.com …or call, (714) 649-2528.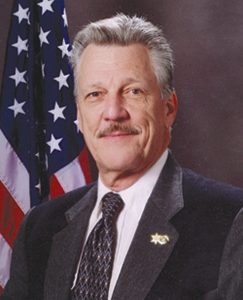 Tom began his artistic and marketing career at an early stage in his life. After attending the Cleveland Institute of Art and then serving our country in the United States Air Force, he worked for the Ohio Bell Yellow Pages designing ads and was quickly promoted to media sales where he was recognized with the Distinguished Salesman's Award in 1966 for the Sales and Marketing Executives of Cleveland.
This gave Tom the insight to combine his marketing, sales and creative skills to produce award winning programs and campaigns for his clients. In 1970, he started Tom Smisek Advertising, Inc., a full service-advertising agency serving clients in Orange County and internationally.
Throughout his career Tom Smisek has created, produced and implemented thousands of advertising programs, successful marketing campaigns and sales promotions for a diverse array of clients utilizing his unique creative talents, and experience.
"As an experienced Guerrilla Marketing Specialist, I will personally work directly with you as an extension of your marketing team."
Tom Smisek, CPC principal
A Certified Professional Consultant has designed award winning advertising, and marketing campaigns over five decades.