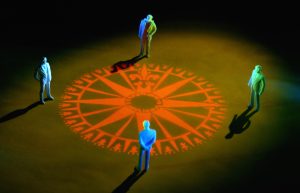 The years spent in a profession yields a vast amount of valuable knowledge. This wisdom tells us what has worked in the past and what has failed and these understandings have a relevant future benefit. Experience is a major qualifying factor in determining the value of a professional. We ask a Surgeon, "How many of these procedures have you preformed?" … We ask an Attorney, "What is your success rate with a case like mine?" … And we ask a CPA, "Have you handled financial matters for my kind of a business?" But rarely do business owners ask an ad firm, designer, or freelancer, "What marketing strategies experiences do you have and what were their successes?"
Advertising styles, trends and media have changed over the years, but human nature has not. The same motivation factors and reasons why people buy products and services have remained the same through the ages. The experience of knowing what has worked and what has not, have proven invaluable to developing an effective marketing campaign. Having the historical experience of knowing what ideas, concepts and strategies have worked and which have failed is imperative in making today's decisions. What professionals learned decades ago can be applied today. This is not textbook learning but personal awareness and involvement that every Marketing Executives with decades of experience brings to the table.
So, while new creative ideas and innovative media concepts presented by graphic artists and ad firms may be impressive, marketers should inquire about their experience. A marketing professional with an extensive history of past accomplishment will increase the chance of success and avoiding historical marketing mistakes. Engaging an experienced Marketing Consultant for their wisdom outside objectivity and talent is the most important investment a business can make.