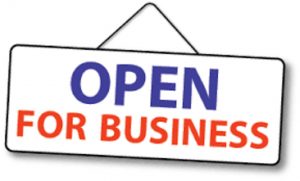 Thousands of new businesses are started every week. Ninety-nine percent will fail within the first year. Primary reasons are; lack of capitalization and poor management. Actually the two go together. Whether you are starting a manufacturing firm, a service business or a distributorship, getting started is a multi-faceted and complex endeavor that can result in a profitable success or a costly failure. Read: http://smisek.com/why-businesses-fail/
The biggest mistake, that most entrepreneurs make, is they really believe if they have a good idea the world will beat a path to their door and buy it. WRONG! Developing a product or service is only one-third of the equation. The other two-thirds require marketing and selling it. It is as important to invest money on marketing as it is developing the product. Remember the "Pet Rock" a multi-million dollar marketing success, which was all about PR and promotion. Read: http://smisek.com/it-wasnt-the-rock/
What do I mean, "market it"? Build a market demand, by advertising, developing sales inquires, lining up distribution channels and a method to SELL the product. This takes hard work (sales) and money (promotion). If given the option, I would rather invest my money in generating potential buyers clamoring for my product, than spend all my money on perfecting a product and have no potential sales.
If going into business were easy, everybody would have their own enterprise. Establishing a successful business is where professional marketing consultants are invaluable. An experienced ad/marketing firm will offer outside objectivity, counsel and direction to make your dream a reality or point out where you are wasting money. I have developed a CHECK LIST for new businesses that lays out the key elements applicable to most businesses.
CHECKLIST FOR NEW BUSINESSES 
Key elements, not necessary in chronological order.
1. Research prospective market products / services. 
2. Check out competitive and/or similar businesses.
3. Google prospective business name for conflicts and infringement.
4. Write a Business Plan outline.
5.* Consult with an experienced Marketing Consultant before proceeding.
6.* Select a company / brand name.
7. Choose form of ownership. Incorporate if necessary.
8. Estimate operational costs, 3 to 9 months until business starts making profit.
9. Engage competent Accountant, Attorney & Banker.
10. Establish a business address, email and phone number.
11. Obtain federal/state employer tax number.
12.* Establish a start-up (task) budget. Include all company setup costs, estimated for the first 3 to 6 months.
13. Open a business bank account.
14. Obtain all required permits, licenses, bonds and insurance.
15. Select suppliers vital to your company, establish relationships.
16.* Work with Marketing Consultant to develop a Marketing Plan.
17.* Establish a business I.D., Logo Design, Print Business Cards, Letterheads, Forms, etc.
19.* Develop Collateral (sales support material) Brochure(s), Catalog, Product Sheet(s), etc.
20.* Develop operational material: Contracts, order forms, operational material.
21.* Launch advertising and promotional media, PR, announcements, etc.
23.* Establish business operating procedures: answering phone, billing policy.
24. Interview staff and employees.
25. Orientation (training) of staff regarding company policies, goals and objectives.
26.* Announcement – promotion of business opening through PR,
, Direct Mail. Social Media and Advertising.
27.* Grand Opening Event!
28. Monitor customer input / response
29* Work with Marketing Consultant to build customer base and adjust marketing message.
•Consult with marketing professional For professional assistance to launch a new business in Orange County, contact Tom Smisek Marketing Consultants